Article from Education Today:
On February 28 of this year, Austin, Texas governor Rick Perry gave a public speech challenging local universities to create a bachelor's degree that could be earned by students at the cost of $ 10,000 or less.
Perry declared that such a cost-effective degree — one that reduces the cost of a Texas education by two-thirds — would be the beginning of a complete makeover of the current state university education model, paying schools based on graduates rather than the current system, which schools based on a tiered system of enrollment.
At the time, the idea caused Texas educators and administrators to snicker, as the average cost of a bachelor's degree is currently $ 26,584, but now universities are rapidly rising to the challenge.
State commissioner of higher education Raymund Paredes said the Texas Higher Education Coordinating Board is working "aggressively" to make the goal a reality, by utilizing modern technology and increasing the prevalence of online courses.
In sho………..
>> Read the full article
---
Related News:
---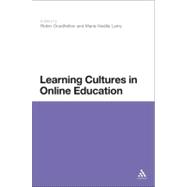 No Synopsis Available
List Price: 44.95
Price: 43.83
Related posts: